Get To Know SeSe Printing
Guangzhou SeSe Printing Co.,LTD is a China based book manufacturer who specializes in providing a wide range of custom book printing services. Taking advantage of our almost 30 year's book printing experiences, we could provide clients flexible solution at competitive factory price.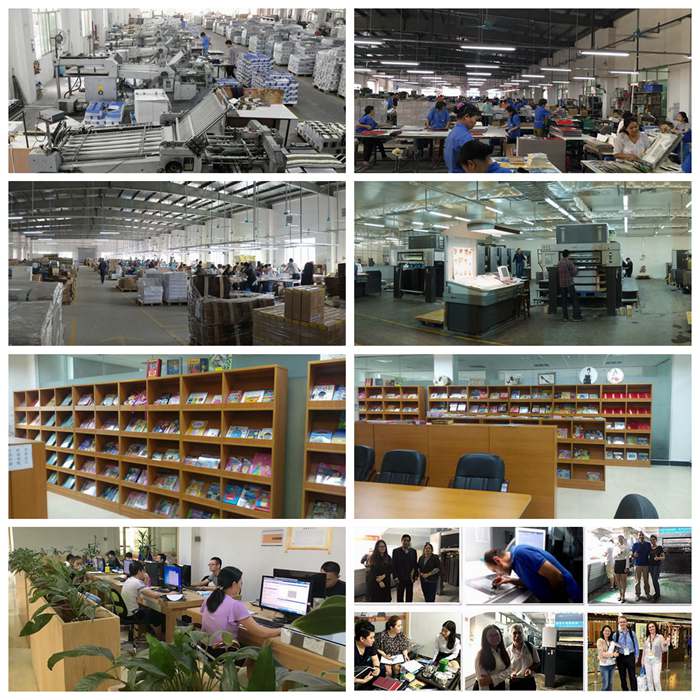 Our factory has passed ISO9001:2008, Disney Audit, Sedex certificate, BSCI certificate, FSC and SGS test to raw materials like ink. So you are very safe to print with us.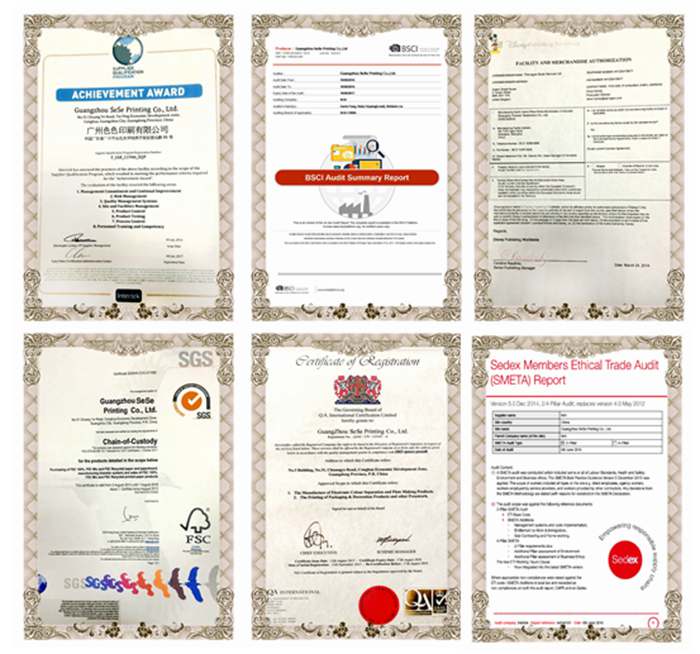 Our Service
At SeSe Printing, we manufacture with international leading level offset printing equipments. We offer a wide range of custom paper printing services, including hardcover book (hardback), soft cover book (paperback), brochure, journal, catalog, magazine, card decks and paper package printing like paper box. All production are finished in house and at one-stop service.
Our Security Policy
Being a book manufacturer with almost 30 years history, SeSe Printing is proud of being a printer because we assist in bringing lots of creation to products. Meanwhile, we found some new clients have different worries while printing with us at first time. Below is our company security policy:
• SeSe Printing has strict computer data management system, protecting customers' information from unauthorized use by others.
• We will Never pass your contact details to others without your permission.
• Any samples you sent us will be returned to you if needed.
• Final delivery quantity will be at least 1% more than the order just in case of any damage during shipment.
• We will not bombard you with mail shots and e-literature.
• All paper we use are recycled.
• Ink we use is top quality, made with soy bean or vegetable
• ISPM15 fumigated recycled pallets.
Our policy is to provide flexible high quality book printing services to customers all over the world with on time delivery and competitive factory cost.
Our Equipment
There are 10 designers in CTP Pre-press department, eight sets 4 color Heidelberg printing machine, and one set 8 colors Heidelberg printing machine. All of these allow us to provide you flexible printing solutions. Moving to the binding department, you may see more than 10 sets paper folding machine, full automatic Swiss Martini Perfect binding machine and saddle stitching machine, providing us excellent and fast book printing service. You may also find different kinds of binding machines in our factory for wire-O, spiral coil and kids board book. During hot season period, there are about 800 workers in our factory. Welcome to visit our factory!
All employees of SeSe and every facet of our organization are committed to providing excellent and outstanding products and services. And safety is synonymous with those goals. Creating and delivering service, products and solution to the highest levels of quality cannot be achieved without excelling in all areas of safety. From start to finish, we adhere to promote strict safety protocols. SeSe brings your creative ideas and imagination to life.