How to print the perfect custom booklets

Mar 25,2019


SESE
Booklets are very common in our daily life, people often print the custom booklets to advertising companies, products and their services. In a way, the custom booklets are as representation of the company. So it is very important to know how to print the perfect and most suitable custom booklets.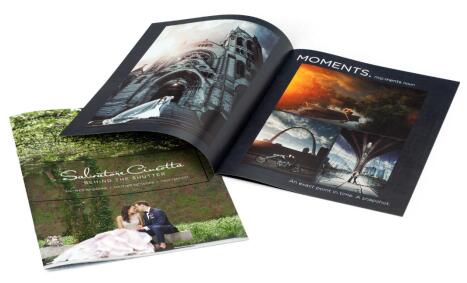 Firstly, the size is the basic information of the custom booklets. The most common size of the custom booklets are A4(210*297MM), A5(148*210MM), and A6(105*148MM). Choosing the suitable size for your custom booklets, then we can move forward to next step!
The second thing is the page counts. Custom booklets can have anything from 4 to 64 inside pages. They are made up of folded and stitched sheets of paper. Booklet binding, also referred to as staple binding or saddle stitching, places two staples through the centre of all pages, the staple is then clamped closed creating the booklet. But please noticed that each folded sheet creates 4 pages, so you will need to design your custom booklets insides in multiples of 4 pages.
Except the size and page counts, the paper material and surface are also very important. For the material of the custom booklets, usually the customers will requires to use the coated paper. But coated paper has two types: glossy and matte. Same as surface finish, there has glossy lamination and matte lamination, just choose what you like!
The reason why the custom booklets so common and popular is convenient. As the booklet binding allows pages to be opened fully without pulling on a glue bind, so it is very easy to carry and browse. From white paper to the colorful custom booklets, we are committed to printing high-quality custom booklets for you!