In making your book, we need a little bit extra image on your cover and anything in your text that you want to end at the far side of your page, to ensure that color will show up all the way around the page. For example, if you have a picture that covers one whole page and you do not want any white showing, we need you to either make the image slightly bigger than the page or add color to the sides of the page. We ask that you do this so that we can get a good trim on your book, have color on every edge and to make it as close to the size as you want it to be. We run your text, in most cases, four-up to minimize cost and then cut the four down to individual copies which will then get bound to your cover.

+
Can you work with a scanned document?
Unfortunately, we are unable to take scanned documents at this time. The computer treats scanned documents as images rather than as documents with text, which leaves us unable to access the text contained in your book. We are able to accept PDF, MSWord, and InDesign files.
+
What is the difference between CMYK and RGB?
CMYK is a color spectrum that consists of Cyan, Magenta, Yellow, and Black—this spectrum should be used for printed items.
RGB is a color spectrum that consists of Red, Green, and Blue—this spectrum should be used for digital files.
+
Will my physical proof be exactly like my finished book?
No, our physical proofs are printed on special proof paper and come unbound. Because of this, physical proofs should simply be used for reviewing folds, trim, bleeds, spine, and margins; as well as color breaks, image positions, halftones, and page order. And, of course, for catching any last-minute spelling and grammar errors.
+
What if I get my books and something is wrong with them?

If you receive your books and feel that they are unsaleable for any reason, you must contact BookPrinting.com in writing (including images to illustrate your concerns) within 10 business days of accepting delivery of your order. We will review the damages and proceed accordingly, assisting you with processing damage claims—either with the printer or the shipper, depending on where the damage seems to have originated.

+
How to get quotation quickly?

Our products can be customized as the customer's requirement.(include logo, color, size etc.)


In order to quote you an accurate price, pls kindly advice answers as below :


1. Quantity:


2. Size: Length*Width* Height(if you don't know the size, please kindly let me know your product size, we can suggest suitable dimension for you)


3.Usage: What kinds product will packaging


4. Material: we can suggest the material for you according to your products.


If you have any question about the detailed information, we can advice to you also.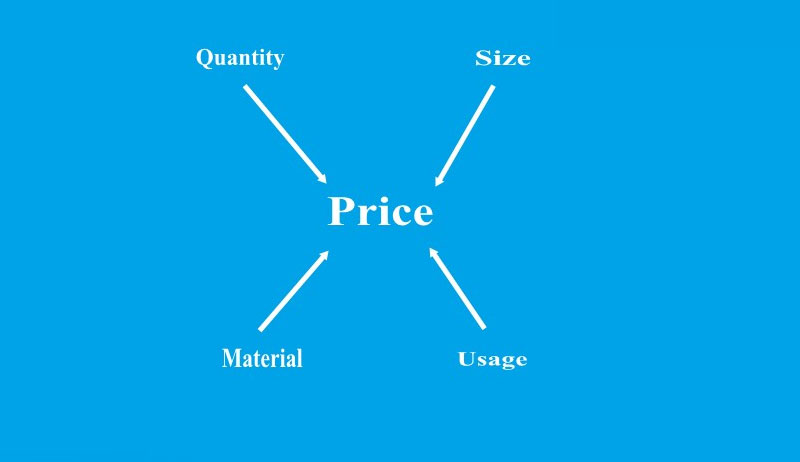 +
what is the end papers?

The end paper means the paper mounted on the inside font and back cover, usually it has 8 end pages for hardcover books.

+
Can you ship the goods to our office directly not the port?

Yes, we can ship the goods to your office directly, actually it is the DDU cost which means door to door. The DDU cost will be included all the cost from our factory to your office.

+
What certifications do you have?

Our factory has passed ISO9001:2008, Disney Audit, Sedex certificate, BSCI certificate, FSC and SGS test to raw materials like ink. So you are very safe to print with us.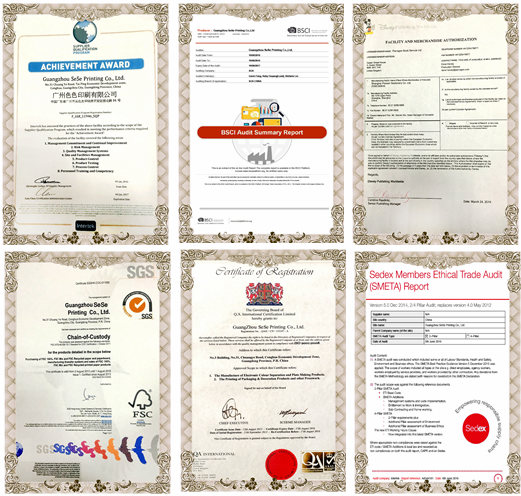 +
Do you have the existing products on sale?

We only accept fully customized and artwork printing, so we do not have the existing products to sell.

+
Are you a Disney Authorized factory?

Guangzhou SeSe Printing Co.,LTD is a China based book manufacturer who specializes in providing a wide range of custom book printing services. Taking advantage of our almost 30 year's book printing experiences, we could provide clients flexible solution at competitive factory price.


Our factory has passed ISO9001:2008, Disney Audit, Sedex certificate, BSCI certificate, FSC and SGS test to raw materials like ink. So you are very safe to print with us.

+
What about the standard size of the playing cards?

The paper playing card has two standard size of the cards: 57*88MM or 63*88MM.

+
What about the paper you used for the paper boxes?

For the tuck boxes and cigarette boxes, we usually used the one side glossy art paper or card paper; for the top and bottom boxes and book shape boxes, we usually used the 157gsm glossy art paper mounted a greyboard.

+
Offset printing or digital printing?

Offset printing is ideal when you need large quantities and/or flexible color, paper and sizing options. Digital printing is ideal for lower quantity projects, and when you need a quick turnaround. We will work with you to select the print method best suited to your project and budget.

+
What type of files do you accept?

AI: Adobe Illustrator


PSD: Adobe Photoshop


PDF: Portable Document File


EPS: Encapsulated Postscript


INDD: Adobe InDesign


JPG/JPEG: Joint Photographic Experts Group


PNG: Portable Network Graphics

+
What color mode should my file be?
All color mode must be in CMYK which is the proper mode for printing. RGB is for web. If files are submitted in RGB, there will be a slight change in color and will not result in best quality.
+
Wahat images resolution do you require?

For printed images, the resolution is 300 dpi. Your document size has to be 300 DPI for perfect final print results.


Bleeds are required in all artwork with an image that extends the trim edge of the product. Add 3mm to each side to allow for cutting. For example, for a 90mmx50mm business card with full bleed, the image size should be submitted at 96mmx56mm.

+
What type of binding do you offer?

Smyth Sewn & Case Binding


Perfect Binding


Saddle Stitch/Wire Binding


Wire-O Binding


Spiral Bound


Concealed Wire-O


Sewn and Perfect Binding

+
What type of paper do you offer?

We offer coated papers, offset paper, wood free papers… We will assist you with different weights and coatings. Once we are in touch via email or telephone we can learn more about your project and offer paper recommendations fit for your quality book.

+
How to get the correct price quote ?

1:paper stocks(GSM) cover+text


2:size(width*length)


3:pages


4:Color


5:Quantity


6:Binding


7:Shipping address


Once get your complete info. To our email enquiry@book-printing-factory.com our sales team will reply you price promptly.

+
What is the difference between bridge and poker sizes?

Poker cards are a ¼ inch wider than bridge cards.


Bridge card size: is 3.5 inches high and 2.25 inches wide.

Poker card size: is 3.5 inches high and 2.5″ inches wide.
+
What does "casino quality" mean?
It means that our playing cards are manufactured with same high quality paper stock for printing the cards that major casinos use.
The paper that we use is called "black liner board." The paper consists of three layers – a laminate of two layers of paper, along with a center layer of black carbon.
Also, we have several playing card stock options depending on your needs – everything from 280 gsm to 330 gsm paper or 100% plastic or transparent. Just let us know what you need.
+
How do I decide which binding method to use?

Here\'s a list of our standard binding methods and their intended use and any limitations. Our quote form will only give you options based on your books specs, so you may not see all of these listed.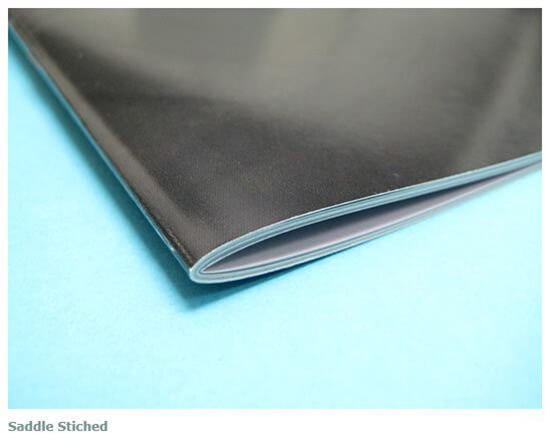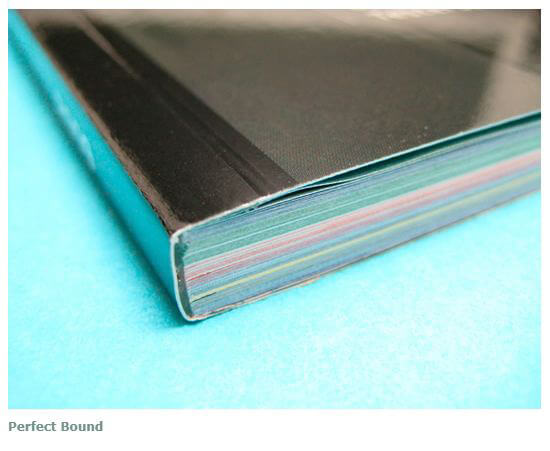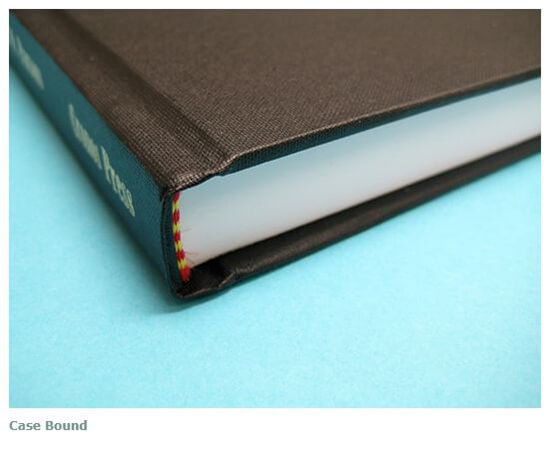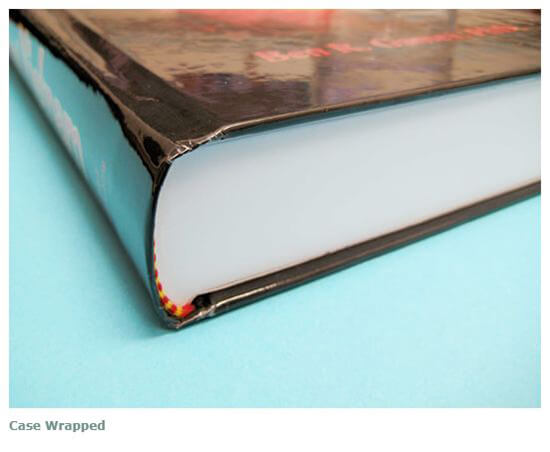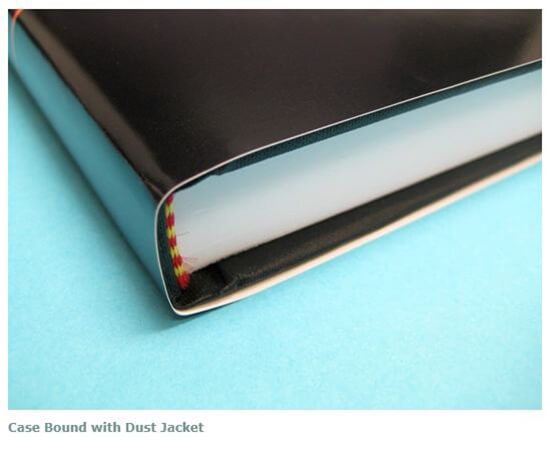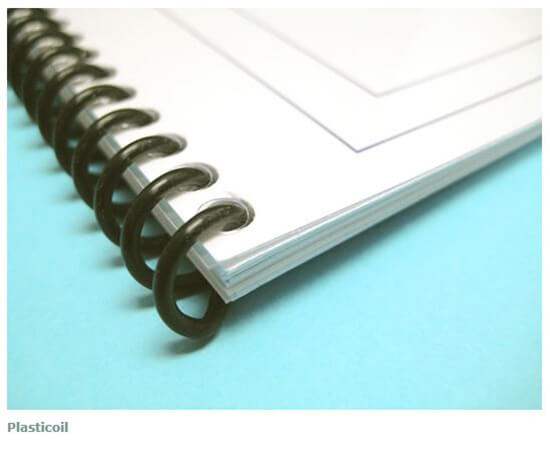 +
How To Make A Coffee Table Book

Coffee table books are predominantly oversized, heavy, hard-covered books that sit out on a, you guessed it, coffee table. Traditionally they consist of photographs, illustrations, art, and the like, with small amounts of text. Since coffee table books are more prominently displayed than your collection of novels – that you haven't read yet – they're seen as fodder for conversations with those you invite into your home. While these books have specific subjects they are aimed to inspire any individual.


Coffee Table Book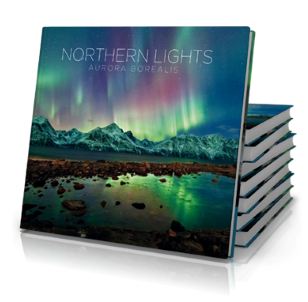 Binding: Case bound (hardcover)
Size: Oversized (larger than 8.5 x 11)

Cover Finish: Gloss lamination


Interior Paper Weight: 105lb text


For a heavier book use 135lb text

Interior Paper Coating: Gloss
+
Printed Paper Bags - Rope Handle

For the paper bag rope, there are contton string, twisted string, PP string, Silk String, PP webing robe, ribbon, PVC tube, twisted paper string and leather rope.

Art paper, solid bleached board, kraft paper are commonly used to make the paper bag.
Art paper are widely used in the advertising sector, because it gives the high printing quality. The color of the original picture can be accurately reproduced on the paper bag. There are gloss art paper and matt art paper based on the finish. The solid bleached board, also called ivory board, are thicker coated paper with the grammage higher than 160gsm-180gsm. It has the better printing quality than art paper, and more durable. While kraft paper bag are used when people has a high requirement for the loading bearing, and a not high requirement for the advertising effect.
+
The benefits of wire-o binding?
1) The pages can be opened a full 360 degrees. A Wire-o bound book can fold all the way back upon itself and yet still remain flat, so it provides for easy reference while taking up minimal room on a desk or table. This makes wire-o binding an excellent choice for reports, directories, cookbooks, music books, instructional books, travel guides and maintenance manuals.
2) Wire-o binding can accommodate low page counts or high page counts. Wire-o loops come in a variety of sizes to accommodate books of varying thicknesses. The more pages the book has, the larger the wire device and loop diameter must be for proper function and aesthetics. In addition to the natural metal color of silver, wire-o binding is also available in certain painted colors.
3) The pages turn easily and stay put. When opened, the pages of a wire-o bound book rotate around the wire loops with very little resistance. So, unlike a perfect bound or saddle- stitched book, the pages of a wire-o bound book have no spinal tension in them.
4) Wire-o binding works well with index tabs. Because the wire-o binding method allows pages to turn freely and stay put without the need to manually hold them open, it is often the best choice for bound projects that require tabbed page dividers. Dividers with printed tabs are the perfect complement to any reference document – such as a reports, presentations and training manuals. directory, etc.
+
What is wire-o binding?
Wire-o Binding is a popular method for joining the pages and cover of a bound document. Wire-o binding offers many of the same benefits as spiral coil binding, but is more sophisticated in appearance. As such, it produces a high quality result. Also, it can accommodate pages and inserts of varying thicknesses, including dividers or index tabs made from heavy cardstock.
+
What are the standard specifications for a paperback?

A paperback is characterized by a thick paper or paperboard cover, often held together with glue rather than stitches or staples. The standard specifications for a paperback are as follows: Text pages: Digitally printed with 1/1 black ink on 50lb uncoated white offset paper. Cover: Digitally printed 4/0 color outside on 12pt coated cover. Cover Finishing: Glossy lamination.

+
What type of binding do you recommend for a hardcover book?
We usually recommend case bound binding as this is the most common and preferred binding to use, although other options are available. With case binding, pages of the books are actually printed two pages to a sheet and folded, grouped in small sets called signatures and sewn together. The final stitched internal book is then trimmed and a hard cover (leather, cloth or vinyl) is attached to the printed internal document.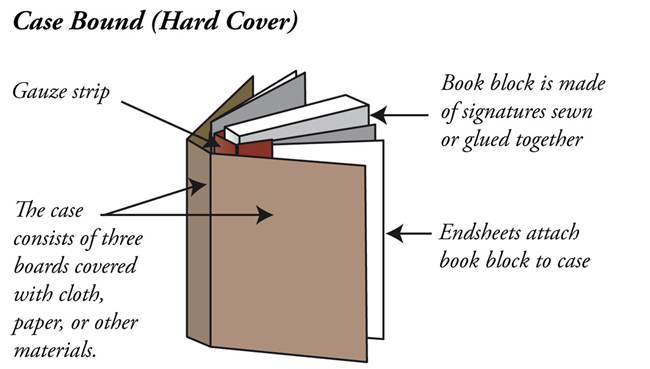 +
When can I have advanced samples?

The advanced samples will be took from mass production .So the time will be almost same as the final mass production time. Usually, it will be 3-4 days earlier than whole order is finished.

+
What about the shipping way you provide?
We can ship the goods by boat or by air. If the total weight of your goods are very heavy, we suggest you to ship by boat, if not, we suggest you to ship by air.
+
What's the common size of game cards/ flash cards/ poker cards?

There are 2 common sizes: 2.5"x3.5"; 2.25"x3.5" Which size you need? If your quantity is big enough, we could also customize the cards with your own sizes.

To avoid having text cut off during trimming, make sure that no text is within 1/4" (0.25 inch) from the edge of your document.
+
Which image quality do you required?

Photos or scans should always be saved as CMYK. All scanned images should be of a professional standard. Images need to be saved at an appropriate resolution of 300 dpi or above for continuous tone reproduction (photos and/or illustrations).


There are folded box & rigid box, and rigid box is higher cost than folded box. Here please kindly find below box type options for your choice. Then we could quote you immediately.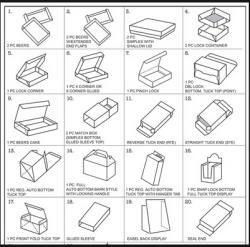 +
What paper can you recommend for booklet/brochures production


Glossy paper will bring the full color design bright and shiny, matt coated paper will bring the color rich, but not so shiny like glossy paper so it protect the eyes. Woodfree paper suck the ink more than art paper, but it is good for writing. So if the booklet/brochures are for promotional, we suggest to use glossy or matt art paper, if you need to write on the paper, it is good to use woodfree paper. There another option is light weight coated paper. Which is cheaper than glossy art or matt art paper. That is usually used for cheap booklet or brochures production.

+
What about the paper you used for softcover books
For the cover, we usually used at least 250gsm glossy/matte coated paper. For the inside pages, it usaully has two different paper: coated paper or uncoated paper.If you want the coated paper, we suggest you to use the glossy or matte coated paper. If you want the uncoated paper, we suggest you to use the offset paper. Of course the paper weight is totally according to your requirements.
+
What about the paper you used for hardcover books

For the cover, we usually used the 157gsm glossy/matte coated paper mounted a greyboard. For the inside pages, it usaully has two different paper: coated paper or uncoated paper.If you want the coated paper, we suggest you to use the glossy or matte coated paper. If you want the uncoated paper, we suggest you to use the offset paper. Of course the paper weight is totally according to your requirements.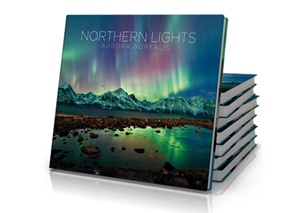 +
Would you let me know what way you use to transfer files

Please send us the artwork files through Dropbox, Wetransfer or http://www.hightail.com/ , both of these are okay.


And the DPI of the artwork must be reach at least 300.





How to Add Bleed Marks to Inkscape. When designing a document in Inkscape, you may want your design to run right up to the edge of the printed page.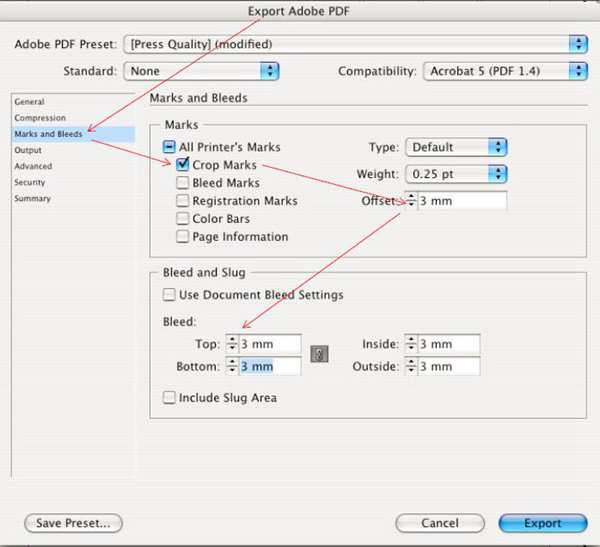 +
What does 'saddle stitch' mean
Saddle stitching refers to a standard book binding method in which folded sheets are grouped together one inside the other and then stapled through the fold line with wire staples. The staples pass through the folded crease from the outside and are settled between the centermost pages. Two staples are commonly used but larger books may require more staples along the spine.
By its nature, saddle stitching requires the book's page count to be in multiples of four. Keep this in mind during your book layout to avoid any unplanned blank pages. The saddle stitching bindery operation occurs after the pages and cover have been printed, partially folded and settled together. After being joined by staples, the cover and pages of the book are folded tighter together. Some thicker saddle stitched books are trimmed along the edge opposite the spine to keep the pages uniform and neat in appearance. Saddle stitch is most commonly used in:
Programs
Wall calendars
Booklets
Newsletters
Pamphlets
Comic books
Thinner magazines
Catalogs
+
What is perfect binding

Perfect binding is the type of binding found on most soft-cover books on book store shelves. The pages and cover are glued together at the spine and the other three sides are then trimmed so that you end up with perfect edges. It has a very professional appearance and is relatively inexpensive to produce. The square spinal edge allows the book's title and related information to be printed on the spine providing highly visible branding of the document.

+
What are the dimensions for a novel book

5-1/2" x 8-1/2" is probably the most popular size, but 5-1/4" x 8" also works for these books. Memoirs are similar sizes. Longer novels move up to 6" x 9" to avoid becoming overly bulky.

+
What types of books can I print?
If you have seen it on book store shelves - then generally we can print it. Our world class printing equipment and expert knowledge ensures that you not only get a result of the highest standard but that you have access to all the options necessary to ensure your project reaches its full potential.
+
What is a softcover book
A softcover book, also known as paperback is a type of book characterized by a thick paper or paperboard cover, and often held together with glue rather than stitches or staples. Compared to case bound books, softcover books are lower cost books thanks to the use of cost-effective paper, glued bindings, and the lack of a hard cover. To create a softcover book all pages are stacked together and then glued along the spine edge with a very strong and flexible glue. After the pages have dried, a heavier stock paper is glued to the spine as a cover. Since there is no folding – except the cover – the pages are easy to line up and the edges of the finished book are very clean.
+
What is a hardcover book
A hardcover book also known as hardback is a book bound with unbending protective covers. They may have flexible, sewn spines which allow the book to lie flat on a surface when opened, or have glued spines. Following the ISBN sequence numbers, these types of books are abbreviated by Hbk. Covers are usually made of cardboard covered with cloth, heavy paper, buckram, or occasionally leather). Hardcover books are often printed on acid-free paper, and are more durable than paperbacks. Hardcover books are more costly to produce and are more expensive. They frequently come with artistic dust jackets but a jacketless alternative is the dust jacket in favor of printing the cover design directly onto the board binding.
+
What type of bindings do you offer?

We offer a full range of bindings including saddle stitching, perfect bound, flexibound, smyth sewn, side sewn, lay-flat, glue binding, hardcover case bound, coil bound and wire-o bound. Visit our binding options page for more information.

+
What other services does SESE Printing provide?
In addition to book printing Sese Printing also does customized products including restaurant menus, package printing, manuals, paper bags, die cut boxes, magazines, brochures, presentation folders, playing cards, custom labels, postcards and stationary products. Special varnishing on package products including glossy varnish, matte varnish, embossing, debossing, foiling, shrink wrapping and spot varnishing.
+
It is my first time having a book printed. How can I ensure a successful result
It is vital to proof read your manuscript to make certain that grammar, spelling, artwork and all other aspects of your document are perfect - just as you wish to see them in the final printed version. We do our best to catch or avoid obvious errors, but it is up to you to ensure that the material that you provide to us matches your vision. We strongly suggest that you make certain that you follow our file specifications document. By paying close attention to the vocabulary, titles, graphics and dimensions, you will aid in ensuring a successful result.
+
Do you quote over the phone
Because of the complexity of our pricing system, it is impossible to calculate the cost of books over the phone. Quote requests must be submitted to our online quote request link, and we generally get back to you within 12 hours.
+
What is a print ready PDF file?
A print ready PDF is a file that has all the fonts embedded in it which means that when the Pre Press department at a book printer opens the file the fonts in the PDF cannot be substituted with fonts on their PC or Mac.
+
What about the shipping way you provide?

We can ship the goods by boat or by air. If the total weight of your goods are very heavy, we suggest you to ship by boat, if not, we suggest you to ship by air.

+
Which format do you prefer for the artwork?

It will be better if you can send us the artwork by PDF format, but it is okay with AI format too.