How to custom your paper playing game cards

Jan 20,2020


SESE
There was a customer Wen used to ask me at the very first beginning via inquiry, "How much mm is the bleed space and how we can make our paper playing game cards?" This is why this article exist. If this is the first time you would like to make your own amazing paper playing game card, sincerely hope that this article can help a lot.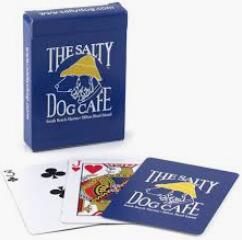 Regarding to how to custom your own paper playing game card, we would ask for your request about the cards first, what size, what paper and what color would you like to have your paper playing game cards. If you do not have clear mind enough, then the following file specification may help you!
1. As for the bleed space for the playing game cards, the bleed space should be 3mm to 6mm, in this space will allow enough space when cutting. For example, if for a 57mm*88mm playing game card with 3mm bleed space, the image size should be submitted at 60mm*91mm.
2. As for size of paper playing game cards, there has three standard size: 57*88MM or 63*88MM or 88 * 88MM. Most of the paper game we could see in the market are on these 3 sizes. It' s most suitable and comfortable size when we hold game cards on hand, easy size when playing cards both for children and adult.
3. As for paper use, we suggest using vanish finished instead of lamination finished on paper playing game cards. Wen told me and she insisted using glossy art paper with glossy lamination on the paper cards. We definitely want to help the cards if her insist, but here is the problem, if your playing game size is small or as standard size as above, then using glossy art paper with lamination, the four corner of cards will probably tilt up easily after using several days. And lamination finished also cost higher that vanish. Unreasonable and waste your money. That is why customers from us using lamination on small size. So later we and Wen had communicated many time for this paper details and she changed lamination into vanish too!
During my discussion with Wen, the third question comes--- the artwork.
When we printing your paper playing game cards, your artwork in PDF format or AI format is needful, that would help to save your time when our designer checking and printing into reality. If your artwork just a screenshot or a blur photo, then the effect of the finished item will even bad, even for the photo is clear enough when our eyes see.
The above are what I know about paper playing game cards based on my personal knowledge. Thank you for your time in this article and please excuse for any points differ from your thought . We do hope we could help a lot for your paper playing game cards project. For more details or assistance, let' s look through our web: http://www.book-printing-factory.com/ or send email to enquiry@book-printing-factory.com. Thank you for your watching again.

How to choose the best gift box packaging for the planners?