How to make customized notebooks printing easier?

Jan 17,2019


SESE
When it comes to customized notebooks printing, people usually find it complicated. Because they need to customize the cover, inside pages and choose the binding type, and other accessories, it looks like a lot of work need to do to printing the customized notebooks.
But actually, it is not very difficult to have own customized notebooks. We have a professional team that can help customers customize simple notebooks, which is actually a good choice for most customers.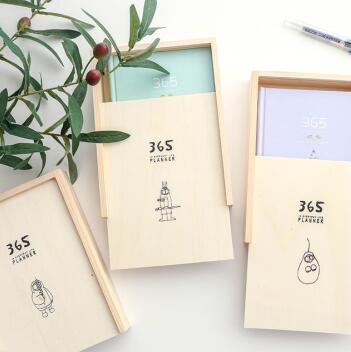 Firstly, for the cover design, if you just want the cover with one background color and print some text or logo on the cover, our design team can help you to do that directly. Or if you want to design the colorful cover of your customized notebooks by yourself, our designer can draw the template for you to design the cover directly, it will ensure the cover design can be suitable for printing.
Secondly, for the inside pages design, if you just want the black lined pages with your logo, our design team can help you to do that directly. Except that, we also have our own inside pages design of weekly planner and daily planner, so if you just need to add your logo based on our design, we can do that as well! Or if you want to us to design the simple customized notebooks with the different inside pages design, our designer also can do that if the design is not very complicated!
For the binding type of your customized notebooks, we can show you the pictures of different binding type to choose, and at the same time, we will provide the professional suggestions to you to choose the best binding type for your customized notebooks! For other accessories, likes the elastic band and ribbon mark, we can send you different colors to choose. When all the design and the details are clear, we suggest you to print one sample of your customized notebooks, then you can check the actual product and make the final decision!
If you want to print your customized notebooks, it is not the difficult thing. Just contact us to get more information about it, we can do more than you think!