How much do you know the process of customized books printing

Jul 26,2017


SESE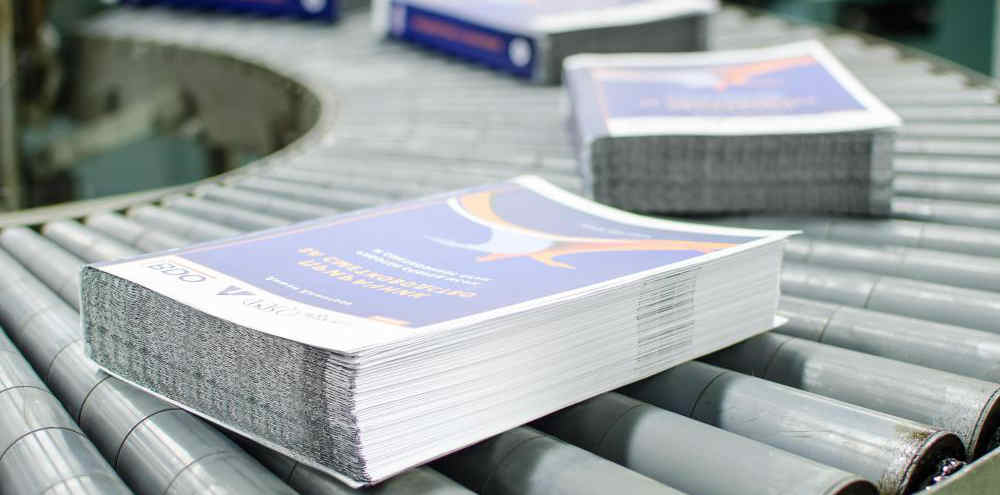 How to turn an idea and design into one physical book? That is, how to print one customized book? Lots of customers are not very familiar with the process of the customized books printing. In order to give you a better understanding of our production process, we have arranged the production process of the customized books as below:
Firstly, after discussing the details and material, you confirm the order, arranging payment & sending us artwork, then our design team will check the artwork if it is correct to print. Of course we always suggest customers to print one sample first before the mass production, it is the best way for customers to check the quality and effect based on their design.
If the final artwork is okay and the payment has arrived at our account, then CTP Prepress---blue proof confirmation-----plate making ---printing. The CIP department will make the blue proof to make sure all the details are totally same as the artwork, then the mass production can be begin.
After printing the cover and inside pages, the cover need to be laminated or varnished as requested. At the same time, the inside pages should be folding and gathering. Then the customized books should be case in--- cut the books to finished size, the books are finished.
Of course we are not only concerned on the production process. As a professional printing factory, we understand the quality is the most important thing. So we will have the QC inspection. There is QC inspection after every production process, and one worker will select at least 20% of order after packing before delivery. That is, we will send out the books after we make sure that the books are qualified.
Can you understand the production process of customized books more clearly now? Welcome to contact us if you have any more questions about the production process. We will always be here to provide the most professional service for you!