How to create the daily planners?

May 30,2019


SESE
Almost everyone has more than one planner. It can help you plan your work and life, and it can also act as a memo. Planners are usually divided into three types: daily planners, weekly planners and monthly planners. Among them, daily planners is probably the most common type.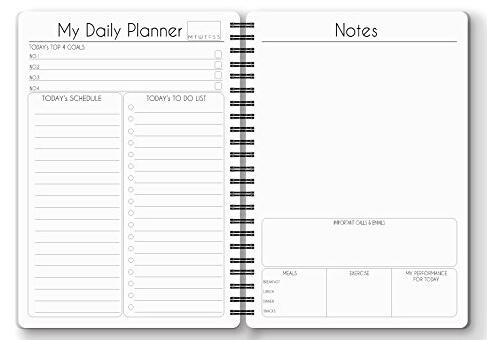 Every customers wants to create their own special daily planners. Firstly, you need to know what it usually contains in the daily planners. SeSe Printing has so much experience on planners printing, so next we\'ll explain to you what the common daily planners will contain, and I hope this article will help you better design your daily planners.
Daily planners, as its name, contains the contents of everyday, normally the daily planners will be contains the contents of a whole year, that is 365/366 days. People will write their schedule of everyday on the daily planners, this will make it difficult for them to forget some important things and make their work more efficient.
Daily planners usually has an index of each month, so people can find the plans/schedule of each month quickly and easily. First, there will be a few pages about the monthly plan, and then the monthly plan will be broken down to every day. At the end of the daily planner, there may be a few pages for you to fill out the summary for a year. And then the daily planners accomplishes its mission.
If you want to design a special daily planner, you can add something interesting to it, such as stickers, people can put stickers on important things when they write plans, it will be more interesting. Or you can add the paper pocket to it, then people can put some business cards into the pockets,etc..There has many funny ideas to make the daily planners more interesting, if you have more ideas or wants to know more information, please contact us at any time. We will help you to make the best daily planners!