How much do you know about the leather notebooks?

Sep 03,2019


SESE
The style of the notebook is very diverse, not only the content, but also the material of the cover is more and more diversified. In addition to paper cover, you can use plastic, leather and other materials to do the cover. In addition to paper notebooks, the most popular should be leather notebooks, which many customers think are more deluxe, business-friendly and gift-giving.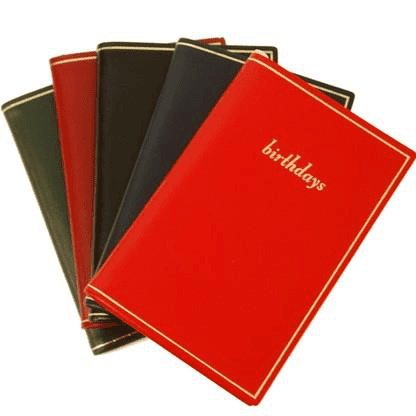 How much do you know about the leather notebooks? As the printing factory which has rich experience on leather notebooks printing, we think when you want to customize leather notebooks, it will be better if you can know some information as below:
What crafts can be done on the cover of leather notebooks?
When you want to add your own logo to the cover of leather notebooks, you can choose to embossing or stamping the logo on the cover. And if you want to print the logo on cover with color, we can do the silk printing, but the logo design better to not be very colorful or complicated, otherwise it will be very hard to do silk printing.
And the cover of leather notebooks can't be laminated, but you can choose the glossy leather and matte leather material.
Which leather notebooks type do you want?
There has two leather notebooks type commonly, one is the leather cover binding with the inside pages together, another one is, make the leather cover first, and then insert the paper notebooks into the leather cover, so the leather cover and notebooks are separately.
What kinds of accessories you need to add in the leather notebooks?
Some clients would like to add the pocket on the inside front and back cover, except that, you can add the leather ribbon, the leather pen loop, etc…
Of course, if you want to customize a creative leather notebook, please contact us at any time, and we will try our best to make your idea a reality!