What Should We Do To Make The Preparation For The Christmas

Sep 07,2017


SESE
Here we have walked in September, it means that the Christmas is coming and not far away from us . After Christmas Holiday , coming is our Chinese Traditional Festival--Spring Festival . In this way , many buyers will make the preparation for the Christmas Holiday in advanced in early September . They will get down to there artworks making of their booking printing or other printing project.
Christmas Holiday is a good season to improve there company's sales volume . And it is a good chance to catch up or even surpass your rival companies . In order to seize this gold selling season to increase their year sales turnover. Many clients will choose to set order in September. Only in this way , then can have enough time the make market test and make make sure what should they do to improve their product and earn more customers . As many clients catch this good chance so that September and October is the peat season for them to prepare the Christmas Holiday . Some clients who are more professional in this line , will know that if they do not set the order early which means that they need to wait for a long time to get their product or they will miss the chance to sell their products
Our company are specialized in book printing . If you need to get the product by the end of November, and your product is complex and the quantity is large . Then you should finish your artworks for your book printing by September. As we we should check whether the artworks can fit to our printing specification or not . And then set the order at September earlier , so that we can make sure the products can finish and delivery to your warehouse at the end of November .
So , if you need any books printing or gift printing services , please feel free to contact us , SESE Printing would like to help you produce one perfect printing to expand your local market share for more business increase.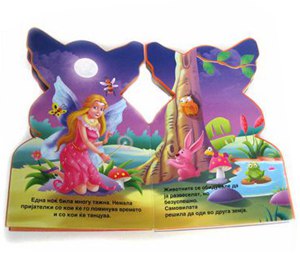 In Christmas holiday, children likes to have new books. So, children books printing will be very hot in this season . And our company are specialized in children books printing . We have made the children books printing and playing cards printing for Disney Group .
Some gift company will purchase some packaging printing for their products , color box printing is naturally needed more than normal days. For this coming Christmas, are you ready improve your company and yourself ? We are here to deliver you one excellent printing service for this golden festival time. Whatever you need , we will make our great effort to help with you .