The advantages if you choosing to do the books with coil binding

Mar 19,2019


SESE
Coil binding is a popular binding method for the custom books. And actually coil binding can be divided into two types: spiral binding and Wire-O binding. The difference of these two types is, the spiral binding is based on one coil binding, and the Wire-O binding is based on double coil binding.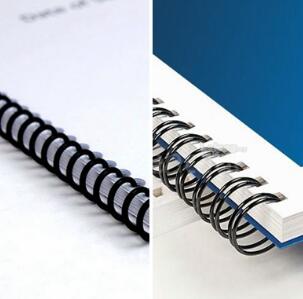 The coil binding is usually used in diaries/planners/agendas/journals, recipe books, annual reports, training manual and reference books, etc. But what is the advantages if you choosing the coil binding?
If you plan to using the books regularly, and opening and closing frequently, coil binding is the best binding method. It is not likes the normal hardback and paperback binding methods, the cover and inside pages of the books with hardback and paperback binding will become prone to bend as the number of times used increases, so it may not look beautiful. But this is hard to see in the books with coil binding.
The main advantage of coil binding is that the books can be opened 360 degrees and lay flat on a surface. It\'s easy for people to take out books to record things at anytime, anywhere, at the same time, they don\'t have to worry about creases in the book that look ugly.
And if you choosing to do the books with coil binding, there has many coil colors for you to choose: gold, silver, black, rose gold, etc. And for the spiral binding, you can choose the material of the coils: metal or plastic. So you can have more choices about the look of the book if you choosing the coil binding! If you want to get more information about the coil binding, please contact us right now!