How to Choose the Right Custom Diary Printing Company?

Sep 06,2023


SESE
How to Choose the Right Custom Diary Printing Company?
Choosing the right custom diary printing company is essential if you want to create high-quality personalized diaries for personal use, corporate gifts, or promotional purposes. Here are some key steps to help you select the right custom diary printing company:
Define Your Needs:


Start by clarifying your requirements. Determine the purpose of the diaries, the quantity you need, the size, paper quality, binding type, and any specific design or branding elements. Having a clear idea of what you want will make it easier to evaluate potential printing companies.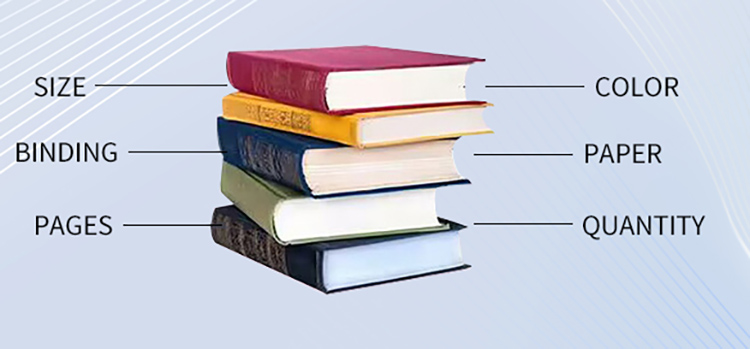 Research and Shortlist Companies:
Look for custom diary printing companies in your local area or online. You can use search engines, social media, business directories, and recommendations from friends or colleagues. Create a list of potential companies that offer the services you need.
Check Their Portfolio:
Review the portfolios of the shortlisted companies. Look at examples of diaries they have printed in the past to assess the quality of their work. Pay attention to the print quality, binding, and overall design.
Request Samples:
Ask the companies for physical samples of their custom diaries, if possible. This will allow you to inspect the materials, printing quality, and finishing details firsthand. Samples can help you make an informed decision.
Compare Pricing:
Request price quotes from each of the shortlisted companies. Ensure that the quotes include all relevant costs, such as printing, binding, shipping, and any additional design or customization charges. Compare these quotes to find the most cost-effective option.
Quality Assurance:
Inquire about the printing company's quality control processes. Ask about the type of printing technology they use, the paper options available, and how they ensure consistency in color and print quality.
Customer Reviews and References:
Look for online reviews and testimonials from past customers. A company with positive feedback and satisfied clients is more likely to provide good service. Additionally, ask the printing company for references you can contact directly to inquire about their experiences.
Customer Service:
Assess the level of customer service provided by each company. Are they responsive to your inquiries? Do they offer assistance with design and customization? Good customer service can make the printing process smoother and more enjoyable.
Turnaround Time:
Discuss the expected turnaround time for your order. Ensure that the company can meet your deadlines, especially if you have specific event dates or distribution schedules.
Sustainability and Ethics:
Consider the environmental and ethical practices of the printing company. If sustainability is important to you, inquire about their use of eco-friendly materials and printing methods.
Communication and Collaboration:
Effective communication is crucial during the customization and printing process. Choose a company that is willing to collaborate with you, address your concerns, and make necessary adjustments to meet your requirements.
Terms and Conditions:
Carefully read and understand the terms and conditions of the printing company, including payment terms, cancellation policies, and any warranties or guarantees offered.
Visit the Facility (Optional):
If possible, visit the printing facility to get a firsthand look at their equipment and operations. This can provide additional confidence in their capabilities.