How to chose the best binding for your book ?

Jun 09,2017


SESE
There are variety of binding method for the book. Chosen from saddle stitching, perfect binding, , wire-o binding or spiral binding . We have the capacity and capability to finish a wide range of shape and size variations.
Saddle Stitching
For the saddle stitching binding , most booklets, magazines, cataloges and many other printed documents are bound using saddle stitching.
Staples can gather all the pages together. A machine drives them through its spine to the dividers , where they bind . A saddle-stitched printed piece lies almost flat while opening, which is convenient or readers.
However, saddle stitching involves certain mechanical requirements. A saddle-stitched piece must be at least eight pages which means there must be at least 2 sheets paper so that it can bind together . Saddle stitching is a good choice for binding documents from 8 pages -60 pages, but it depends on the paper stock which is suitable for thin paper stock .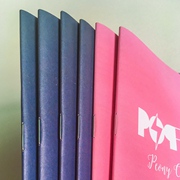 Perfect Binding
For Perfect binding, it is well suitable for use with books, thick magazines, annual reports, technical manuals, and catalogues . A perfect binding book must be at least 20 pages, it works well with a wide range of paper thickness and size.
To produce a perfect binding book , gathering the book in ordered and then cutting all the pages neatly . The Next step is gluing the paper together and then bind with the cover . In this way , a perfect binding book is finished . But perfect binding has two types . One is perfect binding without sewning and another one is with sewning . Perfect binding book with sewning, is gather all the pages in one hand and ordered . And then sewning machine drives them through its spine to the dividers , where they bind.
When glue the book together , and cut in final size and then the book is finished .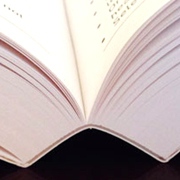 Spiral Binding
There are any difference between spiral binding and wire-o binding . But spiral binding cost somewhat more than Wire-o. It also have metal and plastic material , but wire-o has double ring and spiral just signal ring . There are white color , black , gold , silver , rose color .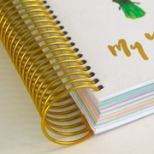 Wire-o Binding
Wire-o binding usually used to bind reference books, reports, proposals, and calendars. They are durable, but do not permit printing on the document spine or the insertion of new pages.
According to our clients own requirement , we punch the holes on the left side or right side on the cover and inner pages , and then linked them together. So that it won't get loose . Wire-o has metal material and plastic material , but whether chose metal or plastic material depends on our clients own budget and quality inquiry .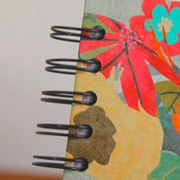 Hardcover Case Binding
Hardcover book it means that hard cover that is covered by fabric or paper or leather material . In case binding, most often used in book production, a minimum of 60 printed sheets are folded into 16 or 32-page signatures, collected all the papegs in hand and folded by folding machine and than sewn the paper and glued together .
The sewn edges are coated with glue. Then a strip of gauze adheres to the pine. Finally, the book and its covers are placed in a casing-in machine, which pastes the end papers and fits the cover.