How to make the cover of your custom books more attractive

Nov 06,2019


SESE
Authors spend many times to writing their custom books, the content of the books are very important, it determines whether your custom books can be loved by people. But what is as important as the content of a book is the cover of a book. If your cover looks sucks, no one will click on it. It's that simple.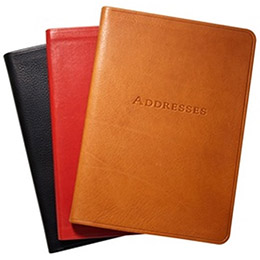 So how to make the cover of your custom books more attractive? First of all, of course, the design of the cover needs to be attractive enough, but from the point of view of the printing factory, we have some suggestions that can increase the interest of the cover to get people to notice your custom books more quickly.
Now in the market, the cover of the books are mostly paper cover, but we can do some special surface finish on the paper cover to make the custom books look more visible. Such as, embossing or foil stamping or spot UV the title on the cover which can make the book title more obvious. Also you can choose to do the linen finish on the book cover to make the cover looks textured and more special.
You can also considering about the cover material, if you think the paper cover is so common, you can also select other materials for the cover of the custom books. Such as leather and cloth. Leather or cloth can make the cover look more advanced and stand out in many paper cover books. Imagine if you see a leather cover or a cloth cover book in a row of paper cover books, it\'s definitely very conspicuous.
Of course, in addition to the above, there are many ways to make the cover of your custom books more unique. For example, to cut a window on the cover, or to put some interesting small accessories on the cover, and so on. The imagination of a person is infinite, and if you have any other ideas, you can contact us at any time. We will offer you advice from a professional point of view, and make every effort to turn your ideas into reality and make your custom books more attractive!