How To Custom Display Box From SESE Printing

Aug 27,2019


SESE
How to show your products to your customers but do not destroy them? In the supermarket and other shop, you can find the chocolate box and card sets. Those are display box, for which you can show your products to customers and you can protect them in the meanwhile. So how to custom display box from our factory?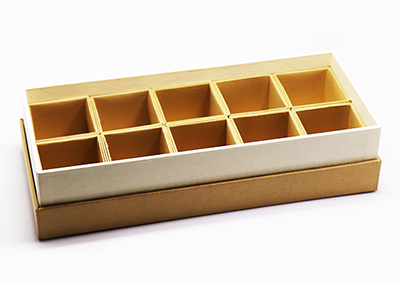 There are many kind of display box for different products. Such as chocolate box and playing cards display box. They are different. For the chocolate box, which is made with thick coated paper, and then die-cut hole in dotted line on the top of the box. In this way you can tear of the dotted line area when you need to show them on the cargo rack. People can take out the chocolate from the box when they need.
But for cards sets display box, since there are usually 12 sets per deck, so the box should be strong enough to hold all 12 sets. In this way, mostly display box for card sets are made by thick coated paper mounted with corrugated paper. And you can die-cut a line on the top of the box, when you need to show them out, just need to fold the line is OK, for which is really easy but place-saving. For some other display box, if your products is small, them you can custom the box with small holes, then you can put your products in the small hole, which can keep your products in order.
Beside different material for the display box, you can custom different box style as your prefer. So if you need any service for the display box printing, please feel free to contact us. We will offer professional service and good quality. Hope we can work together and grow together.