How to custom different planners and get a favor quote?

Aug 21,2019


SESE
From July to November always a peak time for planner and notebook printing in every years. And these months I have received 80% inquiry for about planners and note books customized. But some customers are inquire a small quantity like 50pcs, 100pcs. Although we can do a small quantity, but the unit cost will be really high. So this letter will help to reduce cost by below suggestion: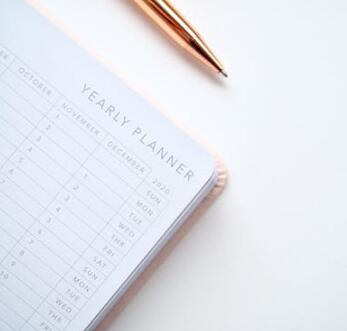 1.Custom planners difference in cover but in same inner pages design.
This is a much important point if we have limited budget but want different custom planners. Because if you would like to start planner project and each 300pcs planners are difference in cover& inner pages, what's more, different in inner pocket, tabs sheets and stickers, etc, then printers have to count the plate fee for 3 all features. However, if we could design the planner has 3 design in cover, tabs and pockets and stickers, keep inner pages of 3 planners are same design, then may save some plate fee. Each plate fee cost around US$ 310.
2.Change size
Standard size such as A4, A5 size which can help to save plate fee as well.
3.Change the paper material
This is easy option for lessen the cost for customized planner in variety, but this change cannot lessen price in a great amount. Since the paper price do not have much difference, let' s take a example: Based on 2 planner both have 500 pages (250 sheets), 1000pcs notebook made by 100gsm offset paper cost US$ 60 higher than 1000pcs notebooks made by 80gsm offset paper.
4.Change binding
Most customers would like their custom planners are bound with spiral, wire- o coins and hardcover case. And the cost for binding is spiral> wire-o coins> hardcover binding. So hardcover binding maybe helpful if you would like to lessen the money.
5.Increase quantity
If want a favour price, this is a most easy way to reduce cost for your custom planner! Let' s see, if 200pcs custom planner cost US$ 8.29/pcs (EXW), but if reached MOQ 500pcs then cost US$ 3.858/pcs (EXW); 1000pcs will cost US4 2.488/pcs (EXW). What a big difference right? That' s why we suggest to custom planner at 500pcs instead of 300pcs, 100pcs, even less.
Do you have planner project going to run for 2020? Welcome to send a inquiry to: http://www.book-printing-factory.com. Your inquiry will get a quick attention. Warmly welcome to visit our store at Alibaba for more information: http://seseprinting.en.alibaba.com.