Playing Cards Popular In The World, Start Making Your Own Custom Playing Cards

Oct 29,2019


SESE
Playing cards play a special role In friends party, celebration, meeting, and dating. People love having fun with playing cards. UNO, Joker is famous In the world, which can be seen In eastern and western parties. A Huge market, a big demand In playing cards, so if you have a fantastic idea, start making your own Playing cards.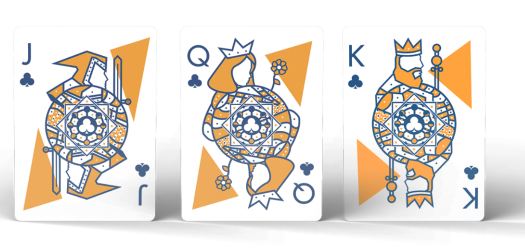 That sounds difficult In making your own right? No. Playing cards Ideos could gain in many ways. Like the popular poker, this idea gains from Greek mythology. The wolf killers games and Monopoly games are from the society too. So the Playing cards games could be various of themes, you could make it with love&Peaceful, theism, adventure, etc.
To make the designed Playing cards, the first step is getting a quote from SESE. Make sure the size of playing cards, which is an important role In material cost. Usually, 57*88mm 63*88mm 88*88mm this three size is the common playing cards model. Other sizes will add a model charge. Standing the view on clients, if the quantity is under 1000sets, we suggest comes with a common size and save the model cost.
Choose the surface options. Want to make your own custom playing cards special? You could select both side linen or surface stamping on the cards. Want to make your custom playing cards more durable? A thickness paper and varnished should be made by suppliers.
The last step, to choose the package for playing cards. A good looking will attach people attention from different cards set. So about the package, there are a lot of options to select. The tuck box, which is the most popular package for cards, saves a lot of material cost than others. If you need a high class, we usually suggest the book shape box, top and bottom box, drawer box. These three kinds of boxes are special and luxury.
From all the steps, trust you will get a clear quotation sheet from sese and start making your own custom playing cards.