The Procession Step For Playing Cards - Custom Card Game

Jun 18,2019


SESE
All kind of products will have its relevant procession step, only in this way we can finish the products step by step. So this article is mainly telling the procession step for Playing cards. As you know there are many kind of Playing cards, and their procession step are mostly the same but they have different mold. Now let's learn something about them and make ourselves more clearly.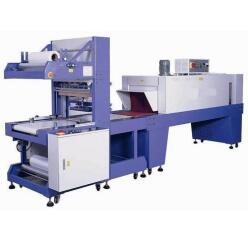 For the playing, what should be do for the first step? No worry. I will list out step by step, just keep patience to ready them carefully. First, is sending all your artworks to the CTP ( Computer to Plate, you can regard it as a design department, which is specialized in artworks adjustment and making typesetting to check how many cards can put on one plate and making plate and printing out the blue proof for check the artworks if correct or not. This is one of the most important step for the playing cards procession, The first step is the same for all products.
Second, after check the blue proof is workable then we start the printing for the playing cards. It will take 2-3 days to keep the ink dry, but it depends on the weather is wet or not. If it is sunny day, then it just takes 2-3 days to keep dry, if raining day, then will takes 4-5 days to keep the ink dry. Otherwise, it will be very easy to make the printing sheets become dirty.
Third, will start to making glossy or matte varnish, which can protect the cards to avoid the dust to keep the playing cards clean.Fourth, start to making the die-cut mold,when the varnish is dry enough, then will start to die-cut the cards sheets one by one. When all the cards are in individually, then will punch round corners for each playing cards.
Fifth, gathering the cards deck by deck and check the quality of the cards by the way. And then put the cards in the box. The final step is put each deck playing cards in the shrink bag and then shrink then by machine.
There will be a QC for the whole products to find if there any problems the final step is packaging. These are the whole procession step for playing cards printing. If you need any printing service, please feel free to contact us, we will offer you and professional service with good quality. Let do business together as well as growth together.