How To Custom My Own Packing Box for My Wedding Planner

Dec 19,2019


SESE
How to custom your own packing box for your wedding planner? Customization means creation. Nowadays, there are more and more people would like to create there own design to show how creative they are. So why will custom the packing box for their wedding planner with their own design.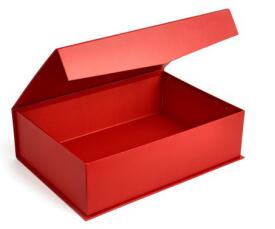 The question is what kind of packing box can be customized for your wedding planner? Here I show you several boxes for your check. Top and bottom box (two pieces box), book-type box, drawer box and aircraft box. Top and bottom box is with a lip case and a bottom case, so you can see there will be 2 pieces box. And book-type box is open from the side, with a magnet strip or ribbon as closure. Drawer box is the box is like a drawer with a lip hanger, when you pull the slip hanger, you can see the inside box. And aircraft box is a folding box made with coated paper and flute paper. You will find the pictures at the end of this article.
But how to choose the suitable packing box for your wedding planner? Most of our clients will prefer top and bottom box or book-type box or aircraft box. The material of top and bottom box and book-type box are 157 gsm glossy art paper + 2 mm greyboard. And the aircraft box is the same as we confirmed, was made with coated paper and flute paper
How to create the design of the packing box for your wedding planner? No worry, we can offer the template of the box for your design team to create the design in a correct size according to our template after we get the details of the planner, then we can calculate the size of the packing box, then our designer will draw the template for you.
If need any printing service for your packing box of your wedding planner, please feel free to contact us, we will offer you the best price and professional service.