When Is The High Time To Start The Book Printing For Christmas

Dec 18,2019


SESE
When is the high time to start the book printing for Christmas? Christmas is a hot season for preparing the goods and I found that there are many clients need to get the book printing before the Christmas holidays, but they have no idea when should they set the order? And how to get them?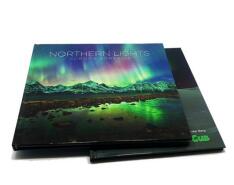 We just take an example for 1000 copies book printing cause the price for 500 copies is almost the same as 1000 copies, there is only a little difference between them. If need to get the book printing before Christmas, and your design is completed, then we should get the design and set the order by Mid-October latest. As you know, the production time for 1000 copies book printing is 12-15 days after design confirmed and workable ( do not include Sundays and holidays). So we can have enough time for the shipment by sea ( it takes 25-30 working days to arrive, do not include 1-week for the customs clearance).
Of course, if you have enough budget for the shipment by air, then we should get the design and set the order by early November latest. Cause the delivery time for by air is 7-10 working days ( do not include weekends and holidays). One more thing, we should think about the holidays of Thanksgiving Days at the end of November if your goods need to deliver to UK or America. So when should set the order and what kind of shipping method do you need are very important to your book printing project.
Considering there are many new clients who just start the business, so they must have many question about the book printing and shipment. We can provide the door to door shipment for by air and by sea. And you can also use your own forwarder to pick up the goods from our factory. If you need any book printing service, please feel free to contact us, we will offer you the best price and professional service.