Customized Notepad Printing with Attractive Design

Jun 11,2019


SESE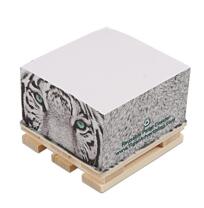 Customized notepad printing now is more commonly in office. But mostly is as a gift to offering clients in Freight company. There are several type notepad and let's learn something difference between them. There are a lot name for notepad, such as paper cube, notes, paper pad, notepad and daily pad. Different people has different calling for them, but mostly time, they are the same thing in generally.
Customized notepad printing( they also call paper cub, notes, paper pad in the meanwhile) But they are the same thing but with different name. It is in small size, the mostly regular size is 3'' x 3'' ( 76 mm x 76 mm), but its interior can be different. There are 1000 sheets paper maximum,for the inside pages customized notepad printing, you can printing your own LOGO or just keep blank Or you can printing your company information around the notepad. And the binding of customized notepad printing can be glue on top binding( What is glue on top binding? It is only thin glue on the top of the paper wall, and you can tear off the paper very easy). Another binding is self-adhesive binding( What is self-adhesive binding? It just like the post-it, has sticky on the back of the paper, then you can glue the paper on something when you tear off it). For customized notepad printing, there will be a small wooden pallet, of course, it is flexible, it depends on your design.
For another type of customized notepad printing is daily pad or weekly pad. It is daily or weekly printing on one side of the paper, most of it is glue on top binding and some will be saddle stitching binding with tear off line on each pages, so that that it will be very easy to tear off the paper when you do need this pages.
Nowadays, customized notepad printing is not only as gift for freight company, it is widely use in office and school. It means that the market for customized notepad printing is becoming bigger and bigger. If you need any help please feel free to contact us. We will make our great effort to help with you.