How to Make Customized Puzzle book?

May 22,2018


SESE
Puzzle book is a good products for little kids aged 2-5 to build their observing force and Thinking ability and Hands-on ability.
So customized puzzle book is one of the popular children books from children book seller. But do you have any idea about
the customized puzzle book ?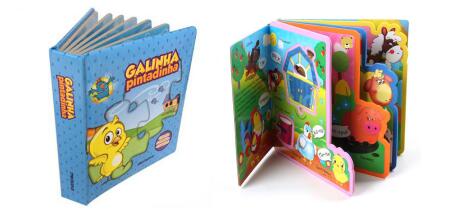 For the Customized puzzle book, there 2 main kinds are there. The first one is Paper cardboard puzzle book. You can image
that the material of the books make with paper cardboard according to their name, can you ? For this kindly of puzzle book,
they will have a thick cover which is made with glossy paper with foam and thick grey board. And the inner pages will be thick
cardboard or grey back paper combined with thick grey board . In this way , the inner pages can be thick enough for us to cut
the little.
For the puzzle of each page, there should be double number little puzzles , and there can be 2 little puzzles , 4 pcs , 6 pcs and
8 pcs , the number will depend on the size of your book. And the size of the little puzzle will be the same. Usually , the little will
be die-cut on the right side of the pages , Therefore , if you need to make the Customized Puzzle book , there are some details
that you must confirm us is that size of the book , inner pages amount , size of the little puzzle and how many puzzles per pages .
Beside the paper cardboard puzzle book , the second one is EVA puzzle book. It means that the material is make with EVA
material.The mainly difference between them is that their material is different. But EVA puzzle book will be more expensive than
paper cardboard puzzle book. Cause the price of EVA material is more expensive than paper cardboard and it will be more
difficult to die-cut the little puzzle and EVA material will be soft enough to protect the kids. Each one has its advantages and
disadvantages. If you need to make Customized Puzzle book , you just need to choose the puzzle book that you prefer and
your budget.
If you need to make any customized puzzle book , please feel free to contact us . We will provide our best service for you.