Types of Book Binding and When to Use Each

Jun 19,2018


SESE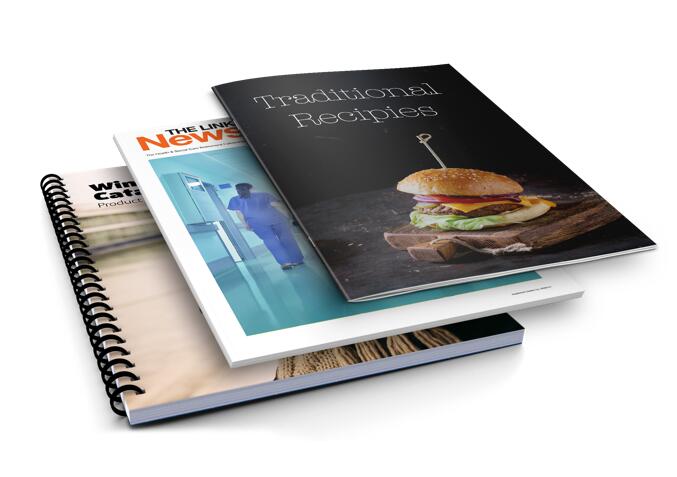 Books have a variety of styles. Like any other promotional product or brand material, it is important to consider your choice, how you will use your book, and then determine the type of book binding that you should use. Different book binding has different applications. The binding you choose will affect user experience and even future sales.

Types of Book Binding
What is perfect binding?
Perfect binding is similar to hardcover binding in many aspects, but significantly cheaper. A perfect binding book is also known as a soft cover book. The cover is usually made of thick cardboard and laminated or coated to protect the book. The spine is glued or threaded together. Perfect binding is an economic substitute for hardcover books. It is still an excellent form of book expression.
When should you use the perfect binding?
Perfect binding is one of the best book binding schemes you plan to sell, such as graphic novels, comic books, color books or workbooks. Because a perfect binding book is still very durable and professional for the presentation, which is also an excellent choice for a portfolio.



Type of book binding
What is the spiral binding?
Metal or plastic coils are used to keep the paper together. Spiral binding books have many advantages, including opening a 360 degree of flexibility without bending the spine to write on the back of the page.
When is the spiral binding?
Although binding books are a good choice for reading books, spiral binding books are a better choice for your books. Because of the flexibility of the coil, it is easy to write in a spiral binding book.

A typical business use is as printed versions of a presentation. It is a very professional practice for presenters to provide their slides to guests. When those slides are bound together with coil binding, it is even more impressive. Doing this could have a positive impact on your brand image and determine the outcome of your meeting.



Spiral binding is also great for any other types of books that you can think of that are often written in such as coloring books, workbooks, or cookbooks!


Types of Book Binding
What is saddle stitch?
Saddle stitch is binding using staples. These books are often referred to as booklets and have a lower page count. There is often even a page limit given the fact that staples can only punch through so many pages of paper. With SeSe Printing you can bind up to 76 pages with saddle stitch.



When should you use saddle stitch?
Saddle stitch booklets are often referred to as brochures because that is a widespread use for this type of binding. In addition to brochures, saddle stitch binding works excellent for other marketing materials like pamphlets, catalogs, magazines and more. Given the lightweight, smaller nature of a saddle stitch booklet, it is a great item to bring to events and hand out.


Working on a book?
Here at SeSe Printing, book binding is one of our specialties.Whether you are looking to print 500 copy or 100,000 copies, we can help! Check out our site for all of our book binding options or reach out to our Customer Success Team with any questions you may have.