Print Your Customized Calendars For New Year

Jun 26,2019


SESE
New Year is coming soon, are you ready to print your customized calendars? The calendars exist in everyone\'s lives, exist in our work, family or school. So many companies will need to print their customized calendars, with their company name, logo and products, then send their customized calendars to their customers, act as a gift.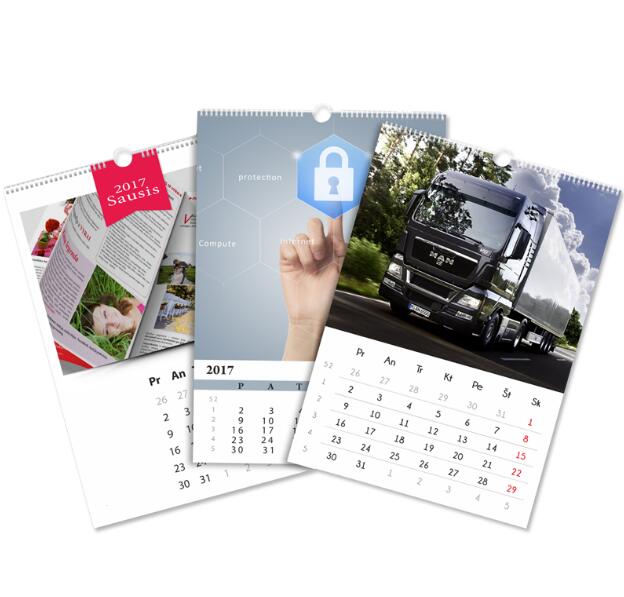 The calendars are broadly divided into two types: desk calendars and wall calendars. Desk calendars will be more popular, especially at work and school, because it will be more convenient. Wall calendars are usually putted at home. The market of the customized calendars is very big. How to make your customized calendars stand out from all the calendars in the market? As a factory which has rich experience on customized calendars printing, we have some suggestions for you:
For the calendars, the cover often determines the first impression of it, and the attractiveness of the cover design can sometimes lead people directly to decide whether to buy it or not. So for the cover, you can make some special design on it, for example, foil stamping the logo on the cover, or embossing and engraving the logo on the cover, that can makes the cover of your customized calendars more special and attractive. Besides, for the cover material, you also can use other material instead of the paper, likes the PVC cover with color printing, it will be more special!
Except the cover, regarding the inside pages of your customized calendars, you can add the tabs in it to makes it more special, and it\'s easier for people to find the month they\'re looking for in the calendar!
You may have more ideas to add to your customized calendars, if yes, please do not hesitate to contact us, we are welcome to any ideas and will try our best to implement all your ideas on your customized calendars!