Professional Binder Printing For File - Printing Factory

May 23,2019


SESE
Our company can accept professional binder printing for file with your own artworks. But what kind of material can be used and what kind of binding we can do for you. Now let's learn something about it the professional binderprinting.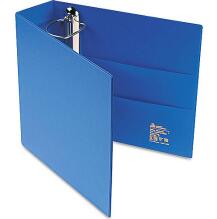 Let's talk about the material and binding and accessories of the professional binder printing we can do for you. For the cover, we can do leather cover, cloth cover and paper cover instead of plastic cover. And on the cover, you can custom your own design. For paper cover, it can be full color printing. But the leather and cloth cover, if need full color printing, it can be only silk screen printing. The price will be very expensive. Anyway, you can have your LOGO hot foil stamping or embossed/debossed. To make the cover not to dull. Of course. Paper cover can make these finished as well.
For the binding of professional binder printing, The widely use is rings binding. Such as 2-D rings, 3-rings and 6-rings binds as well as Iron clip binding. You can choose one you prefer. Some client will required some accessories for binder. What kind of accessories can add to the professional binder printing? Pocket is the most common one. You can put it on the back cover as well front cover. So that you can put some small size cards inside like name card. PVC bag is another one that some clients required. The pocket will bind with the binder. So that you can pick it our if you do not need that.
Some clients will require a box case for the professional binder printing to protect it. But most will be shrink packing or poly bag packing, which will be more better price. If need help with professional binder printing, please feel free to contact us. We will make our best to help you.