How to print the custom story books

May 28,2019


SESE
Story books have always been the most popular in the children\'s book series. Writers express fantasy or realistic stories in wonderful and magical language and print them into the custom story books, which bring joy and inspiration to children.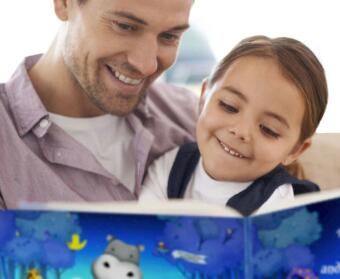 Children loves story books, which seems to be human nature. When they\'re still babies, parents start to tell them about bedtime stories, and each child will read more than 10 stories in childhood. So you can imagine how big the market for custom story books is.
Custom story books is one of the most printed book types in our factory, we work with many story book publishing houses and story book authors, so we have rich experience on custom story books printing. We know that a lot of authors of story books may have no experience in printing custom story books, and when they write an interesting story, they don\'t know how to print them into books and the whole printing process, so if you want to print the custom story books, this article will help you to understand it better.
Custom story books can be made into many different types of books: hardcover books, softcover books, board books, etc… As the custom story books will be with the colorful illustrations generally, so we suggest to use the glossy coated paper to do the custom story books, which will make the books brighter and attractive. Except that, we also suggest to do the round corners for the custom story books, because usually the custom story books will be read by children, so the round corners can protect them from being hurt.
Most custom story books are board books, so we will explain the process of making books as below:
1: Firstly, you confirm the order, arranging payment & sending us artwork
2: Then, CTP Prepress---blue proof confirmation-----plate making ---printing
3: Die-cut the cored line---folding paper---gathering---mounting---pressing---case in---pressing---cut the books to finished size---punch the round corners---QC inspection---start to packing if the books are qualified---delivery. There is QC inspection after every production process, and one worker will select at least 20% of order after packing before delivery.
The most important thing about a good custom story book is, of course, interesting content, but the appearance and quality of the book is also very important. If you want to know more about printing custom story books, please feel free to contact us. We will always be here to provide you with the most professional services.