How to print your customized playing cards?

Aug 28,2017


SESE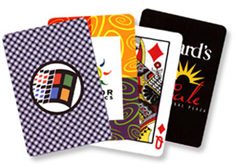 Customized playing cards printing is always popular in the printing industry. Except printing card games, study flash cards printing and children's cards printing are very popular. How much do you know the production process of the customized playing cards printing?
Firstly, the mass production will be start after the details and artwork and payment were confirmed. The our CTP department will make the blue proof of the cards and double check the blue proof to make sure it to match the artwork. Then the mass order will be sent to the production team after checking the blue proof, the mass production can be start!
Printing is the first step of the mass production. The artwork of the customized playing cards will be printed on the paper you want, when the cards are printed, they should be started to varnishing or laminating. But we suggest to make the cards varnished than laminated because the cards will be easier to curl up if make them with laminated.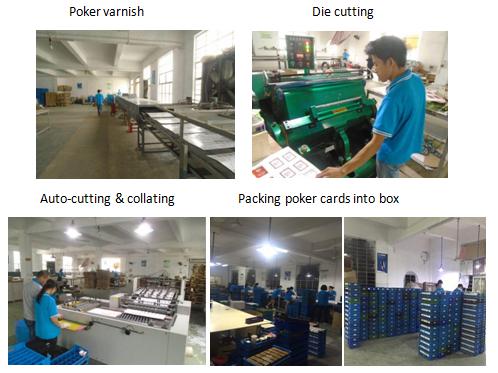 After varnishing the customized playing cards, the cards should be started to die cutting. Some customers wants their customized cards with round corners or different shape, so our workers will die cutting the cards to the shape you want.
The next step is the auto-cutting & collating, the machine will be cutting the final cards and collating them with artwork sequence, then the whole card deck is finished! Then our workers will packing each card deck into each box and shrink wrapped the box. The final step is putting the boxes into the cartons and send to you, then you can receive your customized playing cards!
Above is the whole production process of the customized playing cards printing, is that clearly for you? If you still have any problems about it, please feel free to contact us any time!