The Tale of Granny O Hardcover Children Books

Mar 25,2017


SESE
Ms. Jenn Greschner owns a publishing house in Canada, cooperating with us for several years already. About one month ago, Ms. Jenn told us that the design of hardcover children book, the Tale of Granny O, is almost completed and she hopes that shipment will arrive her end of March 2017, which means that delivery time is very important to this job.
After further communication, we finalized the material of this hardcover children book. There are only 22 pages of this hardcover book, if using 60lb paper, it is too thin and will be easily tore by the kids. Thinking of there are lots of illustrated images of this book, we finally suggest to use 100lb glossy art paper. Ms. Jenn said that is a good idea.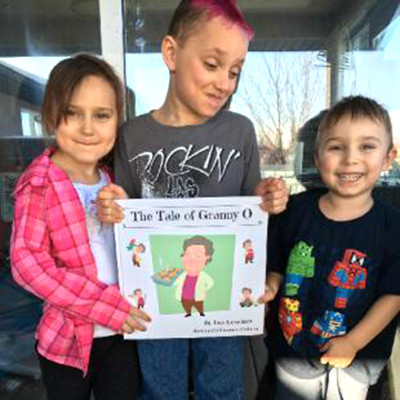 Though the delivery time is limited, to avoid any mistake or misunderstanding, we insisted on preparing proof for her confirmation before mass production. To save time, we sent her proof's pictures & video. Two days later, Ms. Jenn confirmed the proof. Production takes 10 days only and extra 5 days for the courier shipment. She was so happy while seeing those hardcover children books in her office. Below is picture she sent us. Her 3 lovely kids hold that hardcover children book with happy smile.
Being a professional book printer in Guangzhou China, we are lucky to work with Ms. Jenn. She is really a very nice person with big heart. We hope this book will be sold successfully.
Are you satisfied with our service and promise? If yes, pls feel free to contact us! Call us +86-20-34613569 or email us: sales01@seseprinting.com