How do you choose the reliable journal printing factory in China?

Mar 29,2017


SESE
Have you ever experienced to purchase a number of customized journal? Maybe you have! How do you choose the printing factory in China?
Anne is a Australian. Our factory printed thousand of journals for her in 2016. After several cooperation, we become very good partners and friends indeed. Then She told me story about how she chose the reliable journal printing factory in China.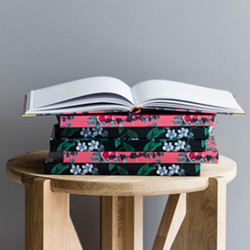 Before she finalized the printer, there are hundreds of suppliers sending her emails, telling her they could provide the best service and price. But all of those made Anne confused, so she decided to wait and analyze. She selected 3 factories and ordered a sample from them. Our factory, SeSe Printing, is fortunate enough to be selected too. 2 weeks later, Anna got samples from 3 suppliers. She compared the paper quality, printing color, binding quality, also the price and delivery time, she found that the supplier A who quoted the cheapest cost from Zhejiang with bad quality paper. The other factory B didn't do the foil with correct color. So finally, she selected our factory to be her final planner printer.
Generally, there are 3 reasons what made Anne to chose as her journal printing factory in China.
**Reason 1: Although our factory's offer is not the lowest one among all suppliers, the price is very reasonable to Anne!
**Reason 2: The quality of the journal better than Anne's expectation. That is the most important one why Anne chose us!
**Reason 3: Communication between us is very smoothly and easy.
Quality is our soul! Welcome to SESE PRINTING. We can provide top quality custom journal printing service. We are your printing factory in China!

If you are happy with our service, welcome to email me at sales01@seseprinting.com or call me at +86-020-34613569