Customized paper bag for hotel promotion

Apr 06,2017


SESE
A Puerto Rico Client Norbert found us via internet and sent us inquiry. What he needs is customized paper bag for hotel promotion. We sent offer to him and he accepted it. He was quite happy after checking our factory's video via www.book-printing-factory.com.
Two weeks later, Norbert told us that he was ready to order a paper bag sample. There were two problems happened during sample production.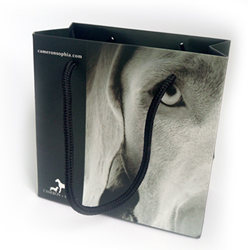 Problem 1: As we required, the file he sent was in PDF format, but it was not outlined, which caused some fonts missed. His designer didn't know how to outline the fonts before converting into PDF format. Then our designer sent her a detailed instruction process, teaching her how to outline the file. Finally, it was done perfectly.
During sample production, there is another problem. We found the material Norbert required was too thick for the bag size. So we suggested him to reduce the paper from 300gsm to 210gsm. Then the final paper bag looks quite nice. If the paper is too thick to the size, the final outlook is not good and glue at the bottom will be broken more easily.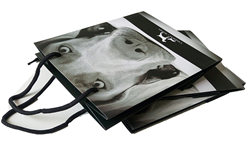 Norbert ordered 3,000 paper bags as trial order after approving the samples. Now he is going to reorder both customized paper bag & paper box. All of these are for hotel promotion.
If you are happy with our service, welcome to contact me at sales01@seseprinting.com or call me at +86-20-34613569.
Block 2, Xiamaoershe Industry Area, Baiyun District, Guangzhou City, China
Email: sales01@seseprinting.com
Website @ www.book-printing-factory.com/
Tel: +86-020-34613569
Tel: +1-357-091-2663
Follow us on LinkedIn @SeSe Printing