The surface disposal of your customized books

Jul 04,2017


SESE
With the continuous improvement of people\'s consumption level, people is not only satisfied with a simple book when they want to print their own customized books. So people is looking for the different surface disposal to make their customized books more attractive and unique.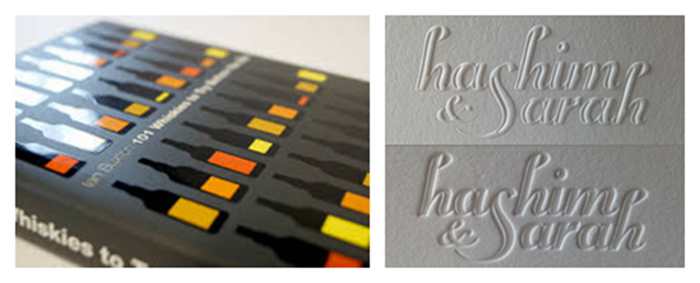 The most normal surface disposal is

embossed

or

debossed

for the customized books. Customers will require to make their logo or title embossed or debossed on the cover. Embossing means pressed into paper or card stock from underneath. Embossing requires two dies, a male and female die, thus creating more production steps and die charges. The raised area can have ink applied to it, foil applied, or it can be left unprinted/unfoiled. When an embossed area is not printed or foil stamped it is known as a blind emboss.
Debossing is the opposite of embossing. With debossing, the imprinted design causes depressions in the material leaving a depressed (debossed) imprint of the image on the paper or card stock.
Except the embossing and debossing, UV is becoming more and more popular in the printing industry. The main difference between this method and the more traditional one is that ink is cured through a photomechanical process rather than evaporating solvents into the air. Through this method printers can work in a clean environment, and results in zero emissions due to the lack of ozone fumes. This is achieved using HUV, a new UV printing method where ink is dried immediately on the surface of the paper it is being applied to using UV light.
Besides, you can choose to make your title or logo with spot UV coating on the cover, it will make your title or logo more glossy and prominent.
Of course if you want to know more information about the surface disposal for your customized books, please do not hesitate to contact us! We will always be here to provide the most professional service for you!