About Surface Finishing - which one suits best?

Aug 02,2017


SESE
What is embossing , that is we make a mold to fit the title or logo then make it raise. Usually this is used on a titleand logo. but a symbol or illustration could emboss if you need . Embossing can make on hardback book cover, and hard paper,leather.
Foil embossing means when we make the embossed on the title or logo, then we can make the foil stamping on raised part . As for debossing ,which is the same way to finish the artworks. it is common to make debossed on leather cover and cloth cover. Since it can not color printed on leather or cloth. but we can debossed or and silk screen printed on them.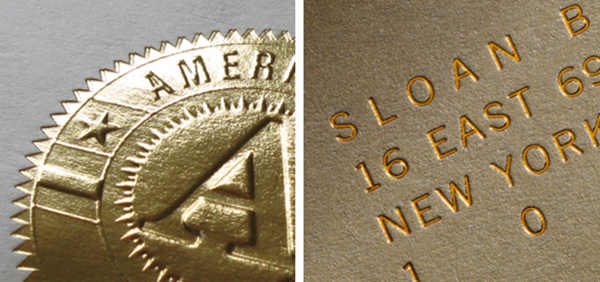 Foil stamping means that the cover of the stamped area will depress, and we add foil. Foil stamping is very common on the printing line. It can make the product looks more luxury and beautiful and isn't monotonous. We have many color of the foil stamping if you can offer us the color number you really need, then we can make it .
But according to our experience , we do not suggest to foil on the cards , When make the varnish after we foil the cards with the gold powder, there will be some gold powder stick on the cards , which will destroy the beauty of the cards , since we need to use a heated mold to foil on the cards . But how to get the foil effect if without foil , in fact we can printed the pantone gold color on it . It can avoid the problem then foil.
When you are ready to get a book for book printing, be sure to mention that what finish you also want book cover look like .
If you have any questions about our book Printing services, please call us at (86) 3461-3569 or whatsapp 0086 13570912663