Expanding Professional Gift Paper Box Series

Jun 15,2019


SESE
Gift paper box is becoming more and more popular currently, which is the hot sell products. It means that gift paper box has a large potential market. In order to cater to market demand, we are expanding our products series. Hope this can meet your need.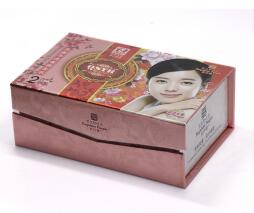 There have different gifts for different people and different gift for different occasion. In this way, there should have different packaging for the gifts. In order to meet this situation, we create the different gift paper boxes series. Please kindly review our new products as below:
In fact, the commonly box style for gift paper box is all the same, the only one differences is how does the box show and how does it like. If you think it is too simple and monotonous, you can create some attractive design and add some handle or ribbon. Or change the looking of the box, to make it look different from other. If your quality and price are the same as your competitors, then your selling point is the different and attractive looking. We take the book-type box as an example, as we know book-type box is with magnet strip as closure. If your change the magnet strip into ribbon or rope with nail, then these differences will be the selling point for your products.
For the gift paper box, please kindly find the new products as below. Hope this products can meet your help. If you need any help please feel free to contact us.